WDC brings to campus high-profile leaders in foreign affairs, including Hillary Clinton, Condoleezza Rice, Samantha Power, Susan Rice, Steve Biegun, Stephen Hadley, and Denis McDonough.
Students have opportunities to meet with and hear from the Ford School's visiting speakers, policy practitioners and our U.S. State Department Diplomat in Residence through office hours and group meetings, and by serving as moderators for public events. Our faculty are active in the public discourse, regularly featured in national and international publications, and provide valuable insights to policymakers.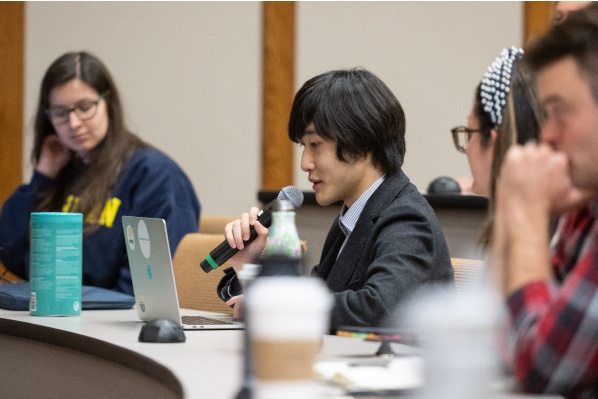 In addition to livestreamed public events, our visitors meet in small groups with students and faculty, going in-depth on critical policy and political issues, or exploring and coaching for career development and leadership lessons.
Students are active participants in our public events. Students are often the source of connections with prospective visitors. And they lead the question and answer sessions that close each event. 
Weiser Diplomacy Center Launch Series
When the WDC was launched in 2019, we welcomed a stellar lineup of policymakers to share their experiences. Each visitor also met with students, faculty, and alumni in a variety of settings while in Ann Arbor.
See all our past events
How do you end conflicts through diplomacy conflict resolution? You need to have talented people who invest themselves in the substance of these places."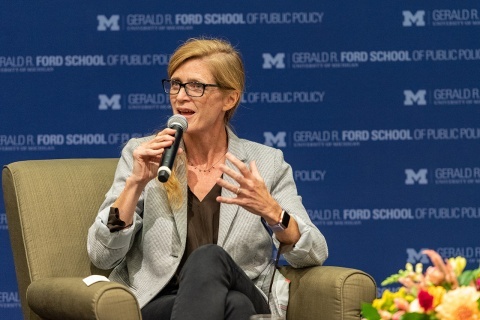 Ambassador Samantha Power
Power, a former U.S. Ambassador to the United Nations (2013-17), is the incoming administrator of USAID. She spoke to Ford School students at the Ford School's annual Vendenberg Lecture in September 2019.
View Ambassador Power's talk
Following her public event at the Ford School this past Monday, Martin Luther King Jr. Day, Ambassador Susan Rice sat down with 20 Ford School...
Finish reading