U.S. Army War College: Simulation on the East Asia Summit
Ambassador Daniel Shields & Steven Hildebrand, Lieutenant Colonel, US Army Strategist, Department of Strategic Wargaming, Center for Strategic Leadership at US Army War College hosted a policy simulation on an International Strategic Crisis Negotiation Exercise with a focus on the Covid-19 crisis and the South China Sea. Students learned through the simulation about diplomacy in the Indo-Pacific and were tasked with using diplomacy to influence language in a simulated EAS Leaders' Statement. This simulation took place virtually on November 13 & 14, 2020.
2021 International Model NATO Conference
A group of six public policy students participated in the 2021 virtual International Model NATO Conference (https://internationalmodelnato.org/) on February 12 – 14, 2021. U-M is offering this opportunity as part of its Developing Future Leaders in U.S.-Russia Relations program.
NASPAA-Batten Student Simulation Competition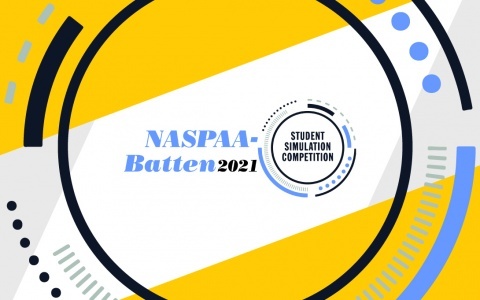 On February 27, the Weiser Diplomacy Center, the NYU and the Cornell Institute for Public Affairs virtually hosted more than 90 graduate students from universities around the globe who competed in a real-time simulation to stop the next infectious disease outbreak during the annual NASPAA-Batten Student Simulation Competition. Developed by experts at the Batten School's Center for Leadership Simulation and Gaming (CLSG) and backed by real-world data, the simulation places students in leadership roles within a time-sensitive, fast-paced environment where they must work together to minimize the impact of a deadly infectious disease. Read more here.