The next generation of creative, well-trained, committed diplomats and foreign affairs professionals is studying at the Ford School.
The Weiser Diplomacy Center offers a wide variety of funding and other opportunities throughout the academic year for students to practice what they've learned outside the classroom. We develop and host simulations and other practical opportunities for students to grapple with issues such as environmental diplomacy and countering violent extremism. We support student-initiated projects, internships, and travel around the world. We offer competitive fellowships to top graduate students, awarding up to $25,000 per year.
Our team is happy to offer guidance and answer any questions.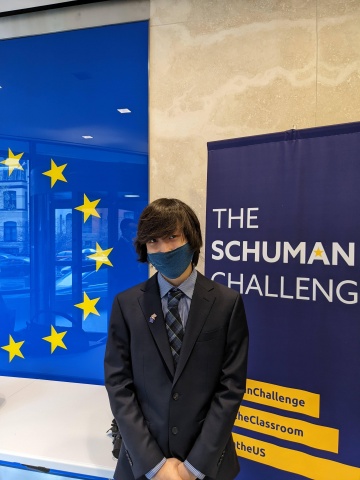 Undergraduate Competition
The Schuman Challenge organized by the Delegation of the European Union to the United States
The EU Schuman Challenge provided a unique opportunity for students to develop a holistic understanding of the EU and its policymaking process. For passionate students of international relations who wish to display their creative ideas in European and U.S. foreign policy, the Schuman Challenge is an unparalleled platform to do just that in an official capacity.
The Schuman Challenge
The Weiser Diplomacy Fellowship has had such an incredible impact on my career, opening dozens of new doors and opportunities for me in a new country. One such example would be how off the back of the knowledge gained and connections made at the Ford School I have expanded the scope of much of my work, helping me build on my previous experience and start my own consultancy looking at the intersection of sports and diplomacy in the United States.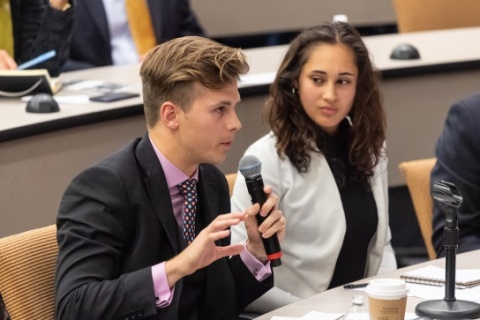 graduate internship support
With a generous gift from Ambassador Melvyn Levitsky, a Professor of International Policy and Practice, the Gerald R. Ford School of Public Policy...
Finish reading