Weiser Diplomacy Fellowship
Weiser Diplomacy Fellowship
The Weiser Diplomacy Center program, launched in 2019, funds MPP and MPA students to pursue knowledge and practical policy skills related to diplomacy, national security, international economic development and human rights. These fellowships are generously funded by University of Michigan Regent Ronald Weiser and U-M alumna Eileen Weiser.
 They include award of up to $20,000 per year to support up to two years of graduate study focused on diplomacy and related aspects of international affairs.  
Weiser Diplomacy Fellows, class of 2019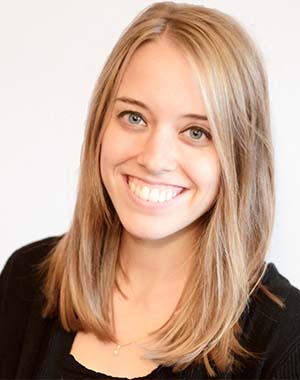 Maggie Barnard
Maggie has 10 years of experience promoting social justice and is passionate about crafting sustainable international policy. Currently, she volunteers as Amnesty International USA's Country Specialist for Tanzania and Kenya. After a Fulbright Fellowship to Arusha, Tanzania, where she developed a professional level of Swahili, her desire to work in the U.S.-East Africa international development field was affirmed. 
Previously, Maggie worked with newly arrived refugees as a Refugee Case Manager with Migration & Refugee Services. In this role, she secured a federal grant to open the first Center for Survivors of Torture in Ohio in order to better serve her clients and continues to work as a grant writing consultant for Catholic Charities. Thereafter, she was promoted to work as a Job Developer, where she leveraged community partnerships to help refugees and asylees secure employment.  
After working in direct service at MRS, Maggie moved to New York City to join Human Rights First as the Development Operations Manager and Refugee Protection Associate. She contributed and edited several policy recommendations, including the Blueprint: How to Address the Global Refugee Crisis and Safeguard U.S. National Security.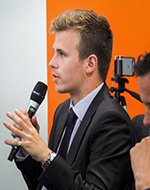 Edward Elliott
Edward Elliott is a Senior Associate at the British Foreign Policy Group (BFPG), an organisation established to promote a broader and more meaningful debate about foreign policy across the whole of the United Kingdom, not just within the Westminster bubble. He was a co-founder of the organisation and has been Research & Operations Manager at the BFPG for the last 3 years.  
An expert on UK foreign policy, his work is particularly focussed on how and where to rebuild engagement between policy makers and the wider public on foreign policy issues. An important part of his work at the BFPG revolved around making UK foreign policy more accessible. He is looking forward to building on this work in the US, including in relation to UK-US relations. 
Edward has an international background, having worked in France, Spain, UK, and Slovakia before joining and helping establish the BFPG in 2016. He is a Durham and SciencesPo graduate in International Relations, French, and Law. He has authored numerous articles and policy reports for publications such as The Spectator USA, RUSI, LSE and the BFPG including "The Enduring Power of the Special Relationship" (2019), "Behind Global Britain: Public Opinion on the UK's role in the World(link is external)" (2019), and "Revitalising UK-Latin America Engagement post-Brexit" (2018). He is on Twitter @Ed1Elliott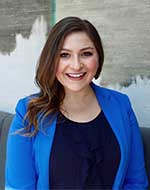 Marianna Smith
Marianna Smith grew up in Ludington, Michigan. Interested in bridging cultural and language barriers to confront global problems, she pursued degrees in intercultural communication and Spanish from Alma College in Michigan. While at Alma, Marianna taught English in Costa Rica through a Posey Global Fellowship, researched leadership during war and conflict in Western Europe, and studied abroad as a Benjamin A. Gilman Scholar in Valparaiso, Chile. Marianna also created and implemented a Model United Nations Program in Gurgaon, India, teaching young people about the Sustainable Development Goals. She also spent time interning at the US Embassy in La Paz, Bolivia, with much of her work focusing on the protection of Bolivian cultural patrimony.
Following college, Marianna worked as a Migrant Program Worker for the Michigan Department of Health and Human Services. While managing migrant Medicaid and food assistance cases, Marianna gained greater insight into some of the push factors of immigration. Eager to address these issues and promote economic prosperity, she began working as a Program Coordinator at Meridian International Center on the Department of State entrepreneurship program, the Young Leaders of the Americas Initiative (YLAI). She currently works on Capitol Hill and manages the foreign affairs portfolio for a congressman from California.
Marianna is a 2019 Donald M. Payne International Development Fellow. As part of this fellowship, she has committed to five years as a Foreign Service Officer with the U.S. Agency for International Development. She is excited to represent the new Weiser Diplomacy Center and to be the recipient of two fellowships focused on the pillars of foreign affairs.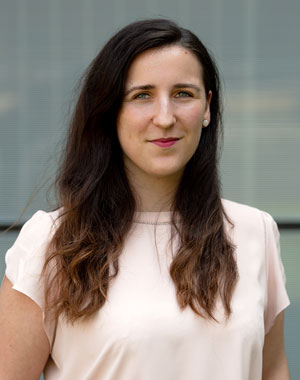 Triana Yentzen
Triana Yentzen is an MPP student at the Gerald R. Ford School of Public Policy. Her research interests lie in international development, focused on poverty, inequality, gender and education. She holds a bachelor's and master's degree in Economics from Universidad de Chile. During her undergraduate studies, her interest in politics and public policies led her to become a student council representative. After graduating she knew that she wanted to work in the public sector. Thus, she started as an analyst for the studies division of the Secretariat of the Presidency Ministry in Chile. Her work focused on policy analyses and research for policy developemnt. This work led her later to Washington DC, to be a consultant for the World Bank. Working in the South Asia Poverty Unit she focused on improving the statistical development for the region. As part of this team, she participated in the Global Poverty Working Group, an interdisciplinary techincal working group established to improve the quality and frequency of poverty and inequality data. Recently, she finished a three-year Research Fellowship at the Inter-American Develoment Bank. During that time, she worked with the former Vice-President of Sectors and Knowledge and advisors on development issues for Mexico and the rest of Latin America.
How to apply:
Eligibility:
Admitted Public Policy Master's Students
Citizenship funded:
Any
Programs Funded:
Graduate  
Application deadline:
Applications are available to all admitted graduate students and open on March 16, 2020. Applications must be received by March 23, 2020.
Required materials:
Complete the Application Form, Submit a Current Resume, Submit a one-page Statement of Interest
Selection Deadline:
Applications will be reviewed by March 30, 2020. The selected students will be asked to respond to the offer within five business days.