Faculty Director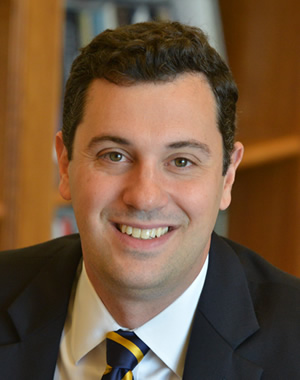 John Ciorciari (johncior@umich.edu) is an Associate Professor of Public Policy. His research interests include international law and politics in the Global South, particularly in Asia. He has been a National Fellow at Stanford University's Hoover Institution, and as a Shorenstein Fellow at Stanford's Asia-Pacific Research Center. From 2004-07, he served as a policy official in the U.S. Treasury Department's Office of International Affairs. Since 1999, he has been a legal advisor to the Documentation Center of Cambodia, which promotes memory and justice. He is the co-author of Hybrid Justice: The Extraordinary Chambers in the Courts of Cambodia (Michigan, 2014) and author of The limits of Alignment: Southeast Asia and the Great Powers Since 1975 (Georgetown, 2010). He is part of the inaugural class of Andrew Carnegie Fellows.
Senior Advisor, Weiser Diplomacy Center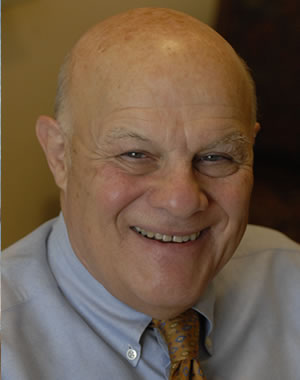 Ambassador Melvyn Levitsky (levitsky@umich.edu), a retired career minister in the U.S. Foreign Service, is a professor of international policy and practice at the University of Michigan's Gerald R. Ford School of Public Policy. Prior to joining the University of Michigan in the fall of 2006, Ambassador Levitsky taught for eight years as professor of practice in public administration and international relations at Syracuse University's Maxwell School of Citizenship and Public Affairs and he has also taught at Johns Hopkins University School of Advanced International Studies (SAIS). In 2003, Ambassador Levitsky was elected by a vote of the United Nations Economic and Social Council, and reelected in 2007, to a seat on the International Narcotics Control Board (INCB), an independent body of experts headquartered in Vienna and responsible for monitoring and promoting standards of drug control established by international treaties. He served on the INCB until 2012. During his 35-year career as a U.S. diplomat, Levitsky was ambassador to Brazil from 1994-98 and before that held such senior positions as Assistant Secretary of State for International Narcotics Matters, executive secretary of the State Department, ambassador to Bulgaria, deputy director of the Voice of America, and Deputy Assistant Secretary of State for Human Rights. Ambassador Levitsky also served as director of the State Department's Office of UN Political Affairs and as officer-in-charge of U.S.-Soviet Bilateral Relations. Earlier in his career he was a political officer at the U.S. Embassy in Moscow and a consul at U.S. Consulates in Belem, Brazil and Frankfurt, Germany.
Professor of Practice in International Diplomacy, Weiser Diplomacy Center
Ambassador Susan D. Page, a former diplomat, joined the Ford School faculty, and the Weiser Diplomacy Center in 2020 as a Professor of Practice in International Diplomacy. She also serves as a Professor from Practice at the Law School. Page has served the U.S. Department of State, the U.S. Agency for International Development, the United Nations, and non-governmental organizations in senior roles for decades, across East, Central, and Southern Africa, and in Haiti and Nepal. Page was the first U.S. ambassador to the Republic of South Sudan and served as deputy assistant secretary of State for African Affairs, covering Central and Southern Africa, and Sudan; legal adviser to the IGAD-led peace process that resulted in the Comprehensive Peace Agreement (CPA) for Sudan. Page also served as Special Representative of the Secretary-General (SRSG) for Haiti and Head of the United Nations Mission for Justice Support in Haiti (MINUJUSTH). Among her many roles, she was attorney-adviser for Politico-Military Affairs in the State Department's Office of the Legal Adviser, USAID regional legal advisor in Kenya and Botswana covering East and Southern Africa, and political officer in Rwanda.  
Program Coordinator
Zuzana Wiseley (zwiseley@umich.edu) serves as the lead WDC program coordinator. She helps with program development and center's events. Zuzana manages students' extracurricular programming and the Weiser Diplomacy Fellowship, she also supports the Weiser Global Engagement student funding opportunities. In the past, Zuzana served at two foreign missions. She was an Assistant to Ambassador of India in Bratislava (2001 to 2003) and she worked as an Assistant to the family of U.S. Ambassador also in Bratislava, Slovakia (2003-2004). Zuzana's interests include foreign relations and intercultural communication, in her master's thesis she focused on intercultural awareness in english language teaching.