Internships & Other Funding
Internships & Other Funding
International Policy Internships
MPP Institutional Internships with specific international affairs institutions
MPP Individually-Developed International Internships
BA International Internships
Student Initiated Projects (SIP)
Our next cycle of funding for Student Initiated Projects will be announced in fall 2019.
IPC Research Scholar Award 
Research Scholar award supports field research by Ford School doctoral students conducting policy-relevant studies related to one or more focus areas of international trade, finance, and development; international security, and international human rights.The awards aim to facilitae cutting-edge scholarship and to help doctoral candidates build valuable field research experience and international partnership.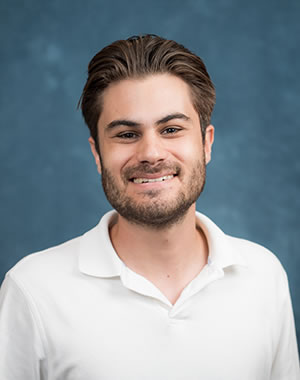 Eitan Paul, 2019 Research Scholar
Eitan Paul is a joint PhD candidate in Public Policy and Political Science. He studies the effects of civil society and social accountability initiatives on the quality of democratic representation and the distribution of public goods in Southeast Asia. Eitan is Research Scholar at the Ford School's International Policy Center.
Eitan previously worked on issues related to electoral reform, civil society strengthening, and legislative accountability at The Asia Foundation and the National Democratic Institute in Timor-Leste and Cambodia. He received a B.S. in Foreign Service with honors in the International Politics major from Georgetown University in 2012 and an M.A. in Law and Diplomacy with concentrations in Comparative Politics and International Negotiation & Conflict Resolution from Tufts University in 2016. 
Rumsfeld Foundation Fellowship
The Rumsfeld Graduate Fellowship Program provides grants to exceptional graduate-level scholars and supports U.S. citizens who are pursuing graduate study and intend to serve their country through public service or policy-relevant fields. The Foundation identifies promising candidates by requesting nominations from scholars at a number of leading academic institutions, including the Ford School. The Ford School nominee will be considered for a grant of up to $20,000 including tuition and stipend support for the following academic year. The grant amount will depend on the nominee's demonstrated financial need.
Since 2008, the Rumsfeld Foundation has provided more than 140 fellowships to graduate scholars in public service or policy-relevant fields. Beyond outstanding academic and civic achievements, the foundation says Rumsfeld Fellows are chosen for moral character and leadership potential. The Rumsfeld Foundation then supports the fellows through year-round events, including a speaker series, retreats, receptions, and conferences.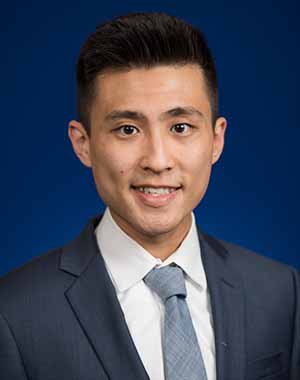 John Yim (MPP'20) new Rumsfeld Foundation Fellow
Congratulations to John Yim (MPP '20) on his Rumsfeld Foundation Fellowship grant for the 2019/2020 academic year in support of his Master's of Public Policy at the Gerald R. Ford School of Public Policy at the University of Michigan. Yim is the second Ford School affiliate to win the fellowship - and the second Rumsfeld Fellow from the University of Michigan.
John Yim is a graduate student at the University of Michigan's Gerald R. Ford School of Public Policy, focusing on foreign policy and non-profit management. He received a bachelor's degree in Public Policy and International Studies at the University of Michigan in 2015. Prior to graduate school, he oversaw the largest refugee resettlement agency in Michigan and fourth in the nation. John hopes to pursue a career in counterterrorism and counter-violent extremism upon graduation.
Read about the University of Michigan's inaugural Rumsfeld Foundation Fellow Omair Khan (MPP '18).
Recommended Opportunities: Internships & Fellowships
Ford School and University of Michigan students with international policy interests have been successful in obtaining a wide array of internships. These include positions in a variety of government agencies, international organizations, private sector firms, think tanks and educational institutes, and NGOs and other civil society organizations. They have also been successful in obtaining fellowships for further study on international policy issues.
Other Internships & Fellowships
Some examples of entities offering past internships and/or fellowship funding in the international policy arena include:
University of Michigan
Center for Chinese Studies: China Internship Initiative
U.S. Government
Center for Disease Control
Central Intelligence Agency (CIA)
Committee for Refugees & Immigrants (USCRI)
Department of Commerce
Department of Defense
Department of Homeland Security
Department of State
Department of the Treasury
International Trade Commission
National Geospatial - Intelligence Agency
National Nuclear Security Administration (NNSA)
National Oceanic and Atmospheric Administration
Overseas Private Investment Corporation
Senate Foreign Relations Committee
U.S. Agency for International Development (USAID)
U.S. Commercial Service
U.S. Trade and Development Agency (USTDA)
White House, Executive Offices of the President
International Organizations
Asian Development Bank (ADB)
European Bank for Reconstruction and Development
European Union, Delegation of the European Commission to the U.S.
Inter-American Development Bank
International Finance Corporation (IFC)
International Fund for Agricultural Development (IFAD)
International Labour Organization (ILO)
NATO Parliamentary Assembly
Organization for Economic Cooperation & Development (OECD)
UN Economic and Social Commission
UNICEF
UN Conference on Trade and Development (UNCTAD)
UN Development Programme (UNDP)
UN Economic and Social Commission for Asia and the Pacific
UN Foundation (UNF) / Better World Fund (BWF)
UN Inter-Agency Project on Human Trafficking
UN International Policy Centre for Inclusive Growth
UN Population Fund (UNFPA)
UN Research Institute for Social Development (UNRISD)
UN Secretariat
World Bank
World Food Programme
Private Entities & Civil Society Organizations
ActionAid International
Acumen Fund
Americans for Informed Democracy
Asia Foundation
CARE USA
Carter Center
Catholic Relief Services
Eurasia Group
Global Health Corps
Greenpeace
Human Rights First (HRF)
Human Rights Watch (HRW)
Humanity in Action
LMI Consulting
Malaysia Blue Ocean Strategy Institute (MBOSI)
MercyCorps
National Endowment for Democracy
NGO Committee on Disarmament, Peace, and Security
Open Society Institute (OSI)
Population Action International
World Economic Forum
UN Association of the United States of America, Inc. (UNA)
William J. Clinton Foundation
World Wildlife Fund
Think Tanks
American Enterprise Institute for Public Policy Research
Asia Society
Aspen Institute
Atlantic Council of the United States
Brookings Institution
Caribbean Policy Research Institute (CaPRI)
Carnegie Endowment for Int'l Peace
Center for Global Development
Center for New American Security
Center for Strategic and International Studies (CSIS)
Center for the National Interest (formerly the Nixon Center)
Council on Foreign Relations
East-West Center
German Marshall Fund of the United States
Heritage Foundation
Innovations for Poverty Action (IPA)
Institute for Defense Analyses (IDA)
International Institute for Strategic Studies (London)
Middle East Institute
National Bureau of Asian Research (NBR)
National Committee on US-China Relations
New America Foundation
Overseas Development Institute (ODI)
Pacific Institute
Peacekeeping and Stability Operations Institute (PKSOI)
RAND
Truman National Security Project
Washington Institute for Near Eastern Affairs
Woodrow Wilson International Center for Scholars
Fellowships
Harold W. Rosenthal Fellowship in International Relations
Herbert Scoville Jr. Peace Fellowship
National Security Education Program (NSEP) David L. Boren Scholarship
P.D. Soros Fellowships for New Americans
White House Fellows Program
In general, these organizations post their opportunities online. Ford School Masters degree candidates may seek further information from the Office of Graduate Career Services.